Which Logical Scale is right for
my small business?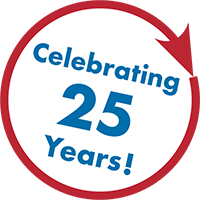 Logical Machines has the right Semi-Automatice Scale System for your packaging needs. Whether you're filling half an ounce or 75 pounds, free flowing materials or something more challenging, we can find the scale system that will fit into your workflow and save you time and money.
Logical Machines come in 4 flavors: the S-4 Semi-Automatic Scale System, the S-5 Bulk Scale System, the S-6 Cascading Scale System, and the S-7 Dual-Lane Scale System. Please refer to the table below to learn which Logical Machine would be best for you and your packaging needs.
* "fills/hour" refers to the actual number of packages that a real person can expect to fill in an hour on a sustained basis.
S-4 Automatic Scale System
S-5 Bulk Scale System
S-6 Cascading Scale System
S-7 Dual Lane Scale System
• Small to medium sized companies needing higher rates of filling speeds
• Finer accuracies at lower weights
• Companies needing a fill system that will interface with automatic bagging machines
• Medium sized companies moving from hand filling to automated filling of bulk sized cartons,and bags
• Products packaged in the 10-30lbs range
• Small to medium sized companies filling non- free-flowing products
• High accuracy and speed at lower weights
• Companies needing a fill system that will interface with automatic bagging machines
• Small to medium sized companies needing high rates of speed, blending products, or integrating with automatic baggers
• roasted coffee beans, ground coffee, seeds, dry beans, bath salts, soap powder, dry bulk chemicals, etc.
• 0.5 oz to 10 lbs range
• bulk nuts, pet foods, seeds, grains,food addiments, etc.
• 10 lbs to 75 lbs range
• crackers, chips, dog treats, etc.
• 0.5oz to 10lbs range
• bulk nuts, pet foods, seeds, grains, powders, food addiments, etc.
• 0.5oz to 20lbs range
Up to 800 fills/hour*
Up to 400 fills/hour*
Up to 800 fills/hour*
Up to 1500 fills/hour*
$7,650 Standard
$6,950 Standard
$11,950 Standard
$14,500 Standard