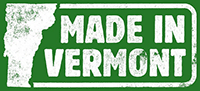 Manufacturers of Automatic and Semi-Automatic Scale Systems
for small to medium sized businesses
Logical Machines manufactures Automatic and Semi-Automatic Scale Systems for independent and growing businesses. Our friendly and supportive staff will help you select and customize your own affordable bulk weighing and bagging Scale System for your small or medium-sized business.
The Logical Machines Lineup
What product do you need to fill?
We have sample videos of our Scale Systems filling a wide variety of products. Click below to view.
Get an Instant Quote!
Use our exclusive online Quote Generator to select you Scale System and options and get and instant quote!
Looking for integrating baggers, conveyors, or other options to your Scale System?
Click below to learn more about integrating your Scale System with a wide variety of add-ons.
"Our S-4 has been incredible and absolutely trouble-free for 10 years. We've run hundreds of thousands of pounds of coffee through it." 
Brett, Java Java Coffee
Please Notice: Logical Machines will only support Scale Systems that are purchased either directly from Logical Machines or through our network of Authorized Distributors. We will not be responsible in any way for any Scale System that is purchased outside of these two authorized sales channels.