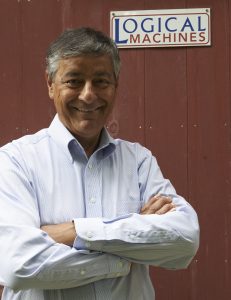 International Sales Desk
Jairo Blanco
Tel: 1-802.425.4128
email: jb@logicalmachines.com
www.logicalmachines.com
Skype: jairosensei2
WhatsApp: +1.802.825.5489
Sustainability and Corporate Responsibility
At Logical Machines we are proud to support clients who are engaged with disadvantaged communities and local producers, and who support sustainable practices.
Countries where we have our Scales currently operating:
Americas:
Canada
Mexico
Guatemala
Nicaragua
Honduras
Costa Rica
El Salvador
Puerto Rico
Dominican Republic
Colombia
Venezuela
Bolivia
Europe:
England
Africa:
South Africa
Kenya
Mali
Oceana:
Australia
New Zealand
International Sales
At Logical Machines we are committed to expanding and supporting our International Sales. Our Scale Systems can be found in Europe, Africa, Central America, South America, Puerto Rico, and the Dominican Republic.Our Scales are designed to comply with the power requirements in all regions of the world, and can be configured to operate in any country.
We support food producers and manufacturers who are in the process of transitioning from a manual operation to a more efficient and automated or semi-automated process for weighing and filling their products. We support all types of production and manufacturing operations including products such as Coffee, Flours, Snacks, Pet Foods, Grains, Spices, Specialty Foods, Candy and others.
International Clients:  At Logical Machines we are prepared to support you and facilitate the purchase of  solution that fits your particular needs.
International Multilingual Sales Desk: Our international sales initiative is being supported internally by Mr. Jairo Blanco, our Sales Manager.
Jairo has the necessary language skills and international cultural business expertise to be able to support our international clients professionally, appropriately, and efficiently.
Languages: You can speak with Jairo in his native language (Spanish from Colombia), French, and Portuguese.
International Logistics
Shipping: We ship UPS Air Freight to any country/ destination around the world.
Quotes: Our Quotes are CIF (Cost/Insurance/Freight) Warehouse- Airport.  
We can also provide you with a CIF Quote including shipping to your preferred broker and or freight forwarder in the USA.
Customs Clearance: All Customs and Duties to be  paid by client in country during Customs Clearance.
Payment: For International Orders we accept Wire Transfers only.
International Customer Support: Our Scales are known to operate under difficult conditions for many years without any need of technical support or repair. In addition we can offer remote diagnostics via our ROAD System.
Remote Technical Support and Diagnosis
Remote Operation and Diagnostics: The ROAD System.
Our Scales' Controller is fitted with our ROAD System. This feature allows Logical Machines to provide with remote support to our international Clients.
With the ROAD System we can actually connect to your Controller remotely and diagnose/troubleshoot any issues that you might encounter in your daily operation.
ROAD  stands for Remote Operation, Analysis and Diagnostics.  For videos and additional information on our ROAD System please click here.
Customer Service
Spare Parts Shipping: We can deliver via Fedex International or UPS under 3 days, any spare part that you might require.
Communications: To consult with our international clients we offer telephone support. We also take advantage of Skype and WhatsApp to conduct video calls and exchange text, pictures or videos when necessary.
If you have a project that requires one of our Scales, please feel free to contact Jairo by e-mail and provide him with your telephone number and Country where you are located.
He will respond within the next business day.