The Perfect Filling Machine for Popcorn Producers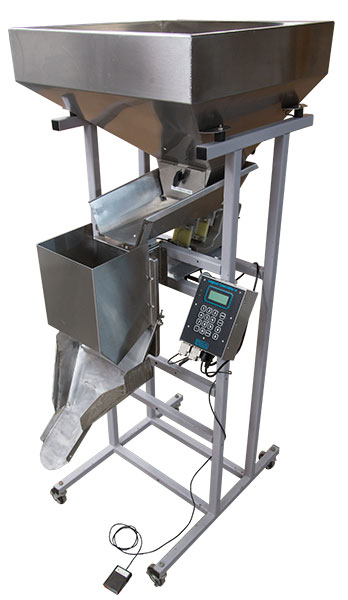 The Model S-4 Automatic Scale System
$8,265

(For filling up to 14 oz. plain popped popcorn. Flavored/coated popcorn or kernels weights will vary.)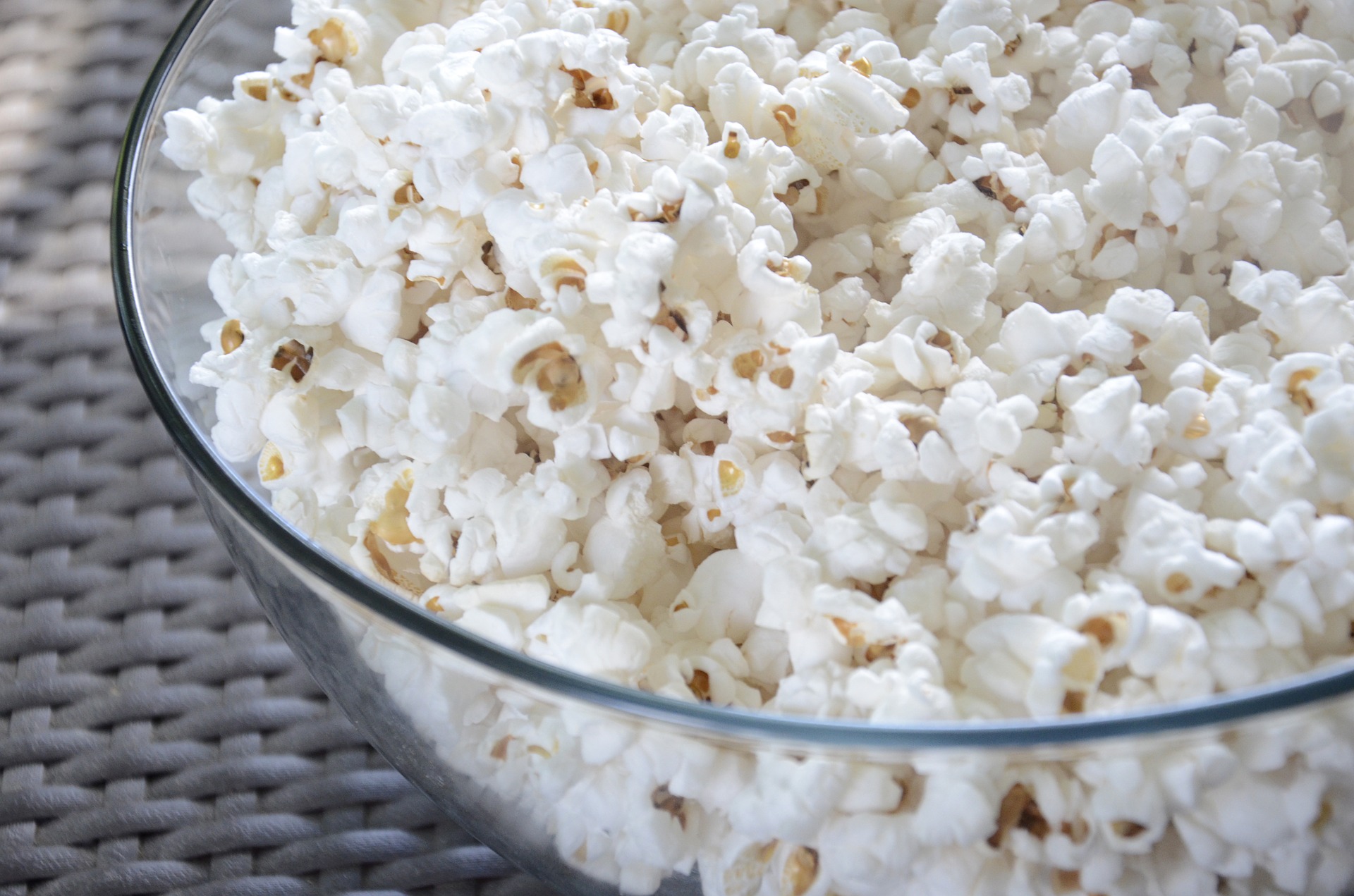 We understand the needs of popcorn producers and have created The Perfect Popcorn Filling Machine
As a popcorn producer, you're looking for a filling machine that provides a simple, hassle-free solution to your filling needs. Your perfect filling machine would feature the following things:
Arrives fully assembled
Is easy to set up, maintain, and operate
Allows you to start filling popcorn quickly without a lot of fiddling with controls and settings
Has proven user-friendly design and trouble-free reliability
Is made in the USA by a company that supports your values
The Logical Machines S-4 Automatic Scale System is that
Perfect Popcorn Filling Machine.
We offer the Perfect Popcorn Filling Machine in two heights depending on your needs: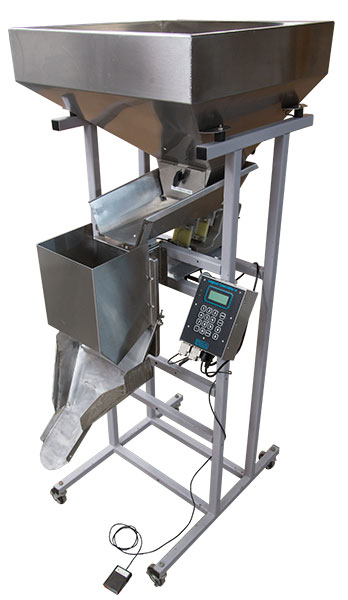 Model S-4 Automatic Scale System
with Floor Stand
$8,265

(For filling up to 14 oz. plain popped popcorn. Flavored/coated popcorn or kernels weights will vary.)
2 Weeks Lead-Time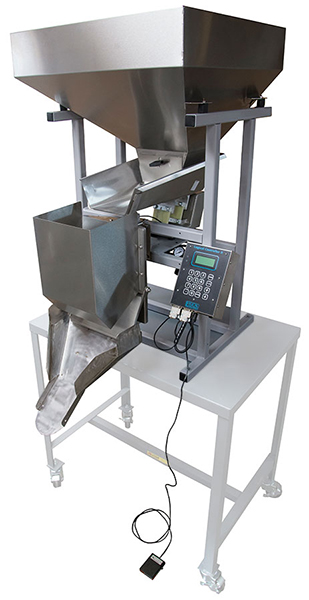 Model S-4 Automatic Scale System
with Table Top stand

(table not included)
$8,265

(For filling up to 14 oz. plain popped popcorn. Flavored/coated popcorn or kernels weights will vary.)
2 Weeks Lead-Time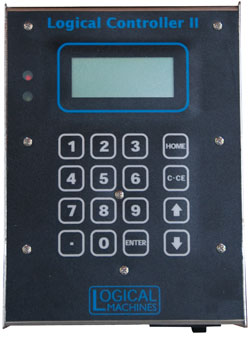 The Logical Controller II
Our exclusive SMART Mode makes filling popcorn easy!
Smart Mode allows the Logical Controller II to learn how your popcorn flows and automatically adjust its parameters on-the-fly to maximize accuracy and speed. In a matter of minutes, your Popcorn Filler will be filling bags with no need for you to adjust, tweak, or fiddle with a single control setting.
Setting up your Popcorn Filler is a snap: once you've unpacked and prepared your Popcorn Filler according to the provided instructions, just follow these 3 simple steps to start filling popcorn:
1) Turn on the Logical Controller II (The switch is on the bottom of the Controller.)
2) Fill the Supply Hopper at least half-full with your popcorn. (Don't forget to put one of your containers under the spout!)
3) Press the footswitch to start filling your popcorn.
That's it! The Controller will continue to refine its accuracy and speed on-the-fly as it fills.
The Model S-4 Popcorn Filler filling 4oz of popped popcorn.
Features & Specifications
Standard Features Include:
Accurate to 1g or 0.001lbs; Dispenses to 2g or 0.002lbs
Controller range up to 10 lbs.
Supply Hopper capacity 3.5 cu. ft. (equivalent to 5 five-gallon pails)
Includes Standard chassis:

Powder Coated
Footprint 4.6 sq.ft.,
67" high floor model, 41.5" high table-top model
4 locking casters

All product contact surfaces 304 stainless steel
120V 60Hz (240V 50Hz option for non-North American electrical systems)
Can be used with all bags and rigid containers
Automatic tare adjustment
On-the-fly, self-adjusting bulk & dribble speed control
Up to 800 fills/hour
National Popcorn Day was January 19th
"Why not celebrate popcorn every week, every month, and all year?!" 
Interested in discussing the Perfect Popcorn Machine? Give us a call at (802) 425-2888 and ask for the "Perfect Popcorn Machine"!