Coffee Machine Ordering and Shipping Information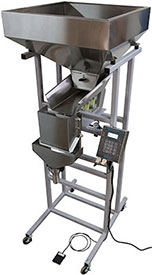 Model S-4 Automatic Scale System
with Floor Stand
For filling up to 2.5 lbs. of coffee: $7,650
For filling up to 8 lbs. of coffee: $7,855
2 Week Lead Time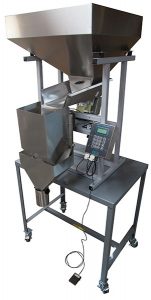 Model S-4 Automatic Scale System
with Table Stand
For filling up to 2.5 lbs. of coffee: $7,650
For filling up to 8 lbs. of coffee: $7,855
2 Week Lead Time
Shipping Information:
Shipping rate estimates by US regional location:
Northeast: $310
Southeast: $310
Midwest: $310
Southwest $470
Mountain: $435
West Coast $560
International Shipping:
We will provide you, upon request, with shipping costs via UPS International. Shipping costs vary by destination.
Purchase Process:
You will be contacted to confirm the configuration of your scale system.

You will receive a commercial invoice including a firm shipping rate and payment terms.
We accept the following payment methods:
Check
Wire Transfer (ACH or Bank Wire)
Credit Card (with added 4% processing fee)
We will contact you to confirm your payment method.
Final Purchase Confirmation:
You will receive an order confirmation number and a shipping date once we confirm payment.
If you have questions or would like to order the Perfect Coffee Filling Machine, please call us at (802) 425-2888 or fill in the form below and we'll get back to you within one (1) business day.