Natural Products in California / New England Made in Maine — G+V+L: Testimonial — Logical Q & A — Factoids: Sustainability — National [fill-in-the-blank] Day — Product Flow Videos — Quote of the Week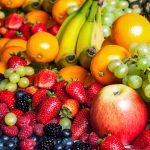 The Natural Products Expo West is in Anaheim, CA from 7-9 March 2019. We'll be there with our distributor, Crystal Vision Packaging. If you're there, stop by Booth 3893. And if you're in the Portland, Maine area, come by 16-18 March 2019, we'll also be visiting the New England Made - Spring show. It's over that weekend and always interesting.
Gravity + Vibration + Logic:
Recently, Logical Machines added another satisfied customer: J & W Farm, in Winchester, VA, where "It's all about the cider", is so happy with their recent purchase of that they submitted a wonderful testimonial to us…
"We put the filling machine in production this afternoon. I learned how to set up each job and, once I figured it out, it worked super. We finished the job in record time. A great piece of equipment. We're glad we purchased it. Our company partner/co-owner/wife is excited that we've cut our packaging time by at least 75% and she's looking forward to using it."
-- John & Wendy Venskoske, J & W Farm LLC
You can find a variety of Logical Machines product testimonials on our website.
Logical Q & A:
Q: "When I buy a Logical Machines scale system, is it true that I'll need to purchase an air compressor? And how do I get it connected?"
A: Yes, you will need to purchase, separately, an air compressor to use with your Logical Machine. This actuates / opens & closes the weigh hopper "trap door", as well as a dribble gate (if you purchase that option). We recommend, for any and all of our machines (S-4, S-5, S-6, and S-7), the California Air Tools model CAT-1P1060S (which is available via Amazon.com).
We've produced a short video and posted it YouTube as to how best to get your air compressor connected properly. This will also show you how to adjust air pressure, flow controls, and the air regulator on Logical Machines weigh+fill Scale Systems. Do know that for Service and Technical Support, you can call us at (802) 425-5360
Factoids: Natural Products & Sustainability
Per a recent article in

Natural Products Insider

, Sustainability is a global megatrend that can significantly impact purchase decisions. In the instance of natural products & food, the reward to the consumer is knowing a purchase will help reduce the environmental footprint. Some newer

Sustainability

examples are:

Upcycling ingredients

- Repurposing ingredients / produce, that would have been discarded, in innovative ways

Ugly/Imperfect produce

- Approximately 25 to 40 percent of fruits and vegetables grown, processed, and transported in the United States that are being thrown away because of aesthetic imperfections like shape, color or size. An increasing number of grocery stores and crop-sharing services are selling produce deemed "ugly" or "imperfect" to reduce waste, and some brands are using ugly produce in their ready-to-drink/eat products.

Biodynamic

- Farms that practice biodynamic agriculture produce organic products and aim to be self-contained and self-sustaining (using as few products as possible from outside the farm to produce crops). Other considerations of biodynamic agriculture include water conservation and maintaining crop vitality with medicinal plants, minerals, and composted animal manures from the farm

Innovative packaging

- Biodegradable bottles made with resources like seaweed, mushroom, switch grass, pine bark and corn husks are being developed as a solution. Edible packaging includes a line of biodegradable and edible cups made from ingredients like seaweed, cane sugar, and tapioca syrup
National [fill-in-the-blank] Day
:
For the duration of March, it's National Flour Month, Noodle Month, and Peanut Month
Logical Flow Videos:
Snack Foods playlist
Cookies on an S-6
Cereal (Granola) on an S-4
Logical Quote of the Week:
"

A man can only be judged by his actions, and not by his good intentions or his beliefs."
-- Paul Newman - Early adopter (1982) of Sustainability+Charity