Natural Products + Specialty Coffee shows — Logical Q&A — Product Flow Videos — Factoids: Coffee — National [fill-in-the-blank] Day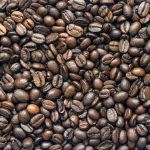 Hello! We've already cruised through January and now there's another Super Bowl in the history books...
Product, Process, and Packaging News:
Come early March, Logical Machines will share a booth at the Natural Products Expo West in Anaheim, CA with Crystal Vision Packaging. CVP specializes in customized packaging solutions across a variety of industries. If you're in the area, between 6-9 March 2019, stop by Booth 3893.
In April 2019, Logical Machines will be alongside Cleveland Equipment & Machinery, experts in economically-priced packaging process systems, at the Specialty Coffee Expo in Boston, MA from 11-14 April 2019. It's always a great trade show that's produced by the Specialty Coffee Association, a.k.a., SCA, which was established in January 2017 as a result of the unification of the Specialty Coffee Association of America and the Speciality Coffee Association of Europe.
Logical Q&A: In advance of the upcoming SCA Specialty Coffee Expo:
Q: "I'm hand-scooping roasted coffee into coffee bags. How many bags of roasted coffee can I fill with a Logical Machine?"
A: If, for instance, you're filling two 12 oz. bags per minute, by hand-scooping and hand-weighing, of roasted coffee per minute, it's possible to increase the speed & accuracy of your bagging by upwards of 10x...which leads to an increase in your production and sales...with a Model S-4 - The Perfect Coffee Filling Machine.
Logical Flow Videos: 1 lb. Whole Coffee Beans and 1 lb. Ground Coffee
Factoids: Coffee

The Coffee Quality Institute's

CQI Q Grader Program

includes a general knowledge exam and results in a professional accreditation for coffee. The Q Grader is a bit like a sommelier of the coffee world and

there are more than 4,000 Q Graders worldwide

.

US coffee house market continues to experience healthy growth with sales having reached an estimated $23.4 billion in 2017; a growth of 41 percent from 2011.

Mintel forecasts

coffee house sales will reach $28.7 billion by 2021
National [fill-in-the-blank] Day:
February 2019 = National Bird Feeding Month
1 February = National Bubble Gum Day
2 February = National Tater Tot Day
4 February = National Football Hangover Day
4 February = National Hemp Day
6 February = National Frozen Yogurt Day
9 February = National Bagel Day
Upcoming:
11 February = National Inventor's Day -- In 1983 President Ronald Reagan proclaimed the first National Inventors' Day. We'll be celebrating that day in-house, here at Logical Machines…
6-9 March = Natural Products Expo West in Anaheim, CA
11-14 April = Specialty Coffee Expo in Boston, MA

Logical Quote of the Week:
"

Logic will get you from A to B. Imagination will take you everywhere." --

Albert Einstein