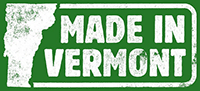 Manufacturers of Automatic and Semi-Automatic Scale Systems
for small to medium sized businesses
The Logical Machines Lineup
The Perfect Coffee Filling Machine!
We understand the needs of Coffee Roasters and have created the Perfect Coffee Filling Machine
Quick Start
SMART Mode
Just 3 simple steps to set up your Logical Scale
Our exclusive SMART Mode Controller gets you filling product in a matter of minutes!
Advanced
ROAD Software System
Remote Operation


A

nalysis
Diagnostics
"Our S-4 has been incredible and absolutely trouble-free for 10 years. We've run hundreds of thousands of pounds of coffee through it." 
Brett, Java Java Coffee